PROJECTS
Past Projects List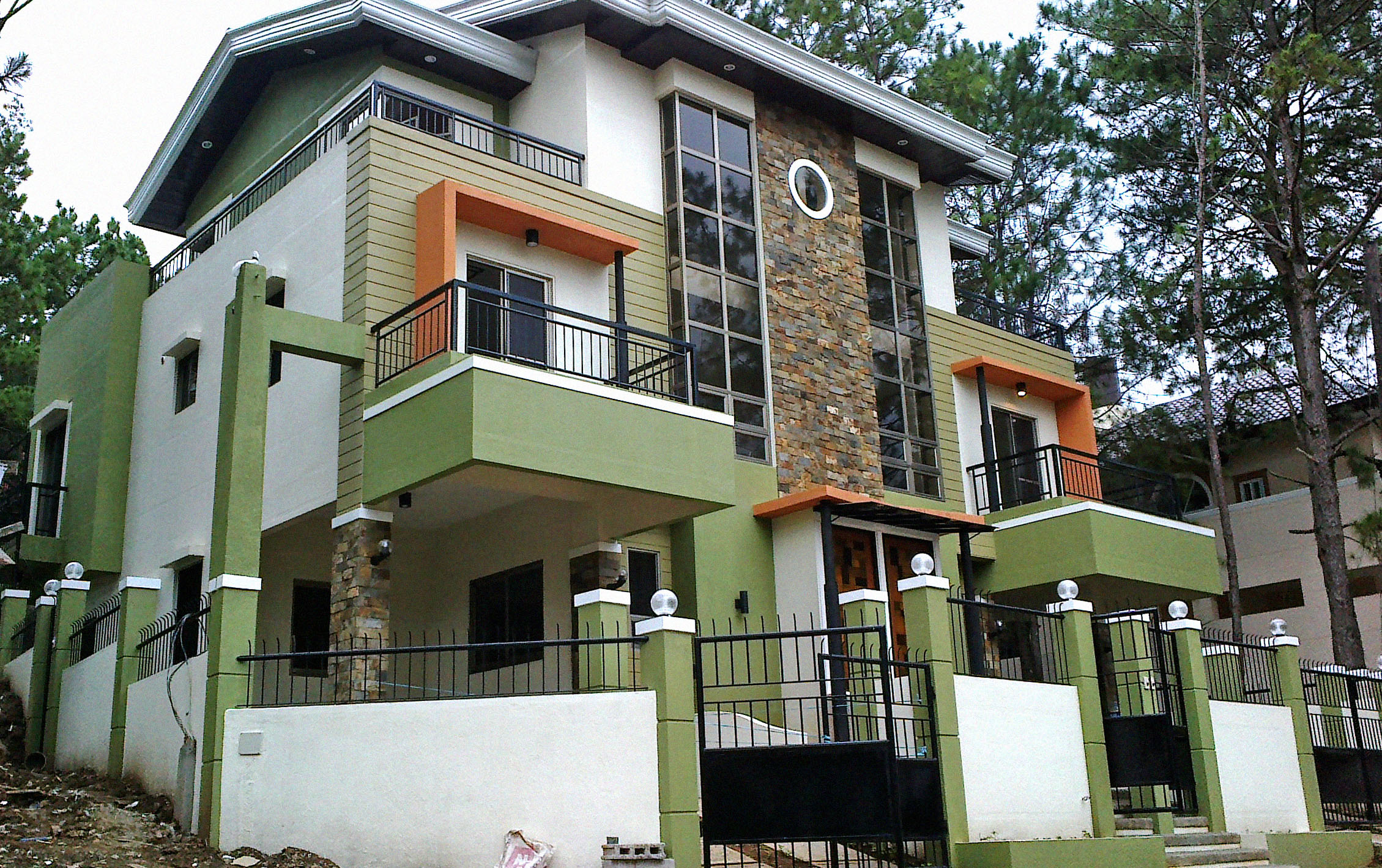 DESIGN/ CONSTRUCTION 7-BEDROOM RESIDENTIAL BUILDING w/ Swimming Pool | Dupac, Asingan, Pangasinan, | Owner – Yapjoco/Rodriguez Family
DESIGN/ CONSTRUCTION 25-BEDS SECONDARY HOSPITAL | Tayug, Pangasinan | Owner – Dra. Joy Reotutar-Ubaldo
DESIGN/ CONSTRUCTION 9-BEDROOM RESIDENTIAL BUILDING | Rosales,Pangasinan | Owner – Quiambao Family 4. DESIGN/ CONSTRUCTION OF 4-Bedroom RESIDENCE w/ Swimming Pool | Carmay, Rosales, Pangasinan | Owner – Orly Contreras
STRUCTURAL REHABILITATION of Earthquake-Damaged Structure | Rosales, Pangasinan | Owner – Dr. Fernandez
7-BEDROOM 3-STOREY BUILDING | Pinesville Subd. Kias, Baguio City | Owner – Capt.Henry Aquino, Barangobong, Natividad, Pang.
DETAILED DESIGN OF 30-BEDS HOSPITAL | San Carlos City | Owner – Dr. Alfred Bernal
PROJECT DESIGN & CONSTRUCTION MANAGEMENT OF 350SQ.M CHURCH & Pastoral Building | Lipay, Villasis, Pangasinan | Represented by – Pastor Dominador Ubaldo, New Testament Church of God
STRUCT'L STRENGTHENING & REHABILITATION OF 4-STOREY BUILDING | Pias, Camp7, Baguio City | Owner – Leony Garcia
DESIGN & IMPLEMENTATION OF FLOOD CONTROL PROJECT | 222 Camp7 Baguio City | Owner – Col. Godofredo Ignacio
DESIGN & CONSTRUCTION of 5-BEDROOM RESIDENCE | Dupac, Asingan, Pangasinan | Owner – Thomas Furlong/ Dra. Merly Badua
DESIGN & CONSTRUCTION of 5-BEDROOM RESIDENCE | Guilling, Rosales, Pangasinan | Owner – Elizabeth Powell
DESIGN & CONSTRUCTION 5-BEDROOM RESIDENCE w/ Swimming Pool | Dilan, Urdaneta, Pangasinan | Owner – Kevin & Janeth Smith
DESIGN & CONSTRUCTION of 4-BEDROOM RESIDENCE | San Pedro, Rosales, Pangasinan | Owner – Josefina Padilla
DESIGN & CONSTRUCTION of 3-BEDROOM RESIDENCE | Poblacion, Rosales, Pangasinan | Owner – Sardeng Family
DESIGN & CONSTRUCTION of 3-BEDROOM RESIDENCE | Sn Marcelino, Balunggao, Pangasinan | Owner – Tejada Family
DESIGN & CONSTRUCTION of 5-BEDROOM RESIDENCE | Lexber Hts., Camp7, Baguio City | Owner – Arede Family
DESIGN & CONSTRUCTION of 3-BEDROOM RESIDENCE | Amistad, Camp7, Baguio City | Owner – Caceres Family
DESIGN & CONSTRUCTION of 8-BEDROOM RESIDENCE W/ SWIMMING POOL | Carmen West, Rosales, Pangasinan | Owner – Fernando Sim
DESIGN & CONSTRUCTION of 3-BEDROOM RESIDENCE | San Pedro, Rosales, Pangasinan | Owner – Flores Family
DESIGN & CONSTRUCTION of 7-BEDROOM RESIDENCE | Maseil-seil, Umingan, Pangasinan | Owner – Abaya Family
DESIGN & CONSTRUCTION of 4-BEDROOM RESIDENCE | Poblacion, Umingan, Pangasinan | Owner – Col./Dra. Rogelio Danoli
DESIGN & CONSTRUCTION of 4-BEDROOM RESIDENCE | Dupac, Asinagan, Pangasinan | Owner – Pascua/Paragas Family
DESIGN & CONSTRUCTION of 4-BEDROOM RESIDENCE | Avelino, Lower Fairview, Baguio City | Owner – Rhea Pajarillo
DESIGN & CONSTRUCTION of 4-BEDROOM RESIDENCE | NPC Road, San Carlos Hts., Baguio City | Owner : Ricardo Martinez
2-STOREY CATHOLIC SCHOOL (Saint Anthony De Padua) | Rosales, Pangasinan | Represented by.- Madam Minda Ayson- Principal)
DESIGN/CONSTRUCTION of ELEMENTARY/SECONDARY SCHOOL BUILDING | Bethel Faith Christian Academy, Carmen East, Rosales, Pangasinan | Owner /Administrtator: Pastor JOSHUA KI MOK CHO
Various Painting & Misc. Civil Works; Carmen Store | Carmen, Rosales, Pangasinan | Owner – Jollibee Foods Corporation 29. Various Painting & Misc. Civil Works; Manaoag Store | Manaoag, Pangasinan | Owner – Jollibee Foods Corporation
Various Painting & Misc. Civil Workstation | Urdaneta Store, Urdaneta, Pangasinan | Owner – Jollibee Corporation
DESIGN/ CONSTRUCTION of 5 UNITS COMMERCIAL/ APARTMENTS | San Vicente, Urdaneta, Pangasinan | Owner – Carolina COX
DESIGN/ CONSTRUCTION of 4 BEDROOM RESIDENCE | Richview Ph-2, Bakakeng, Baguio City | Owner – Richard Espiritu
DESIGN/ CONSTRUCTION of 3-BEDROOM RESIDENCE | Dagsian, Baguio City | Owner – Virginia Rudio
DESIGN/ CONSTRUCTION of 4 BEDROOM RESIDENCE | Cayambanan, Urdaneta City | Owner – Milo Family
DESIGN/ CONSTRUCTION of 4 BEDROOM RESIDENCE | Puelay, Villasis, Pangasinan | Owner – DIEGO FAMILY
DESIGN/ CONSTRUCTION OF 5-BEDROOM RESIDENCE | San Lorenzo Subd., Urdaneta. City | Owner – ESPAÑOL FAMILY
DESIGN/ CONSTRUCTION of 4-BEDROOM RESIDENCE | Mabanogbog, Urdaneta City | Owner – Castro-Credo Family
DESIGN/ CONSTRUCTION of RESIDENCE w/ ATTIC | Kingstown Subd., Beckel, La Trinidad; | Owner – Liza Co
DESIGN / CONSTRUCTION of 4-STOREY COMMERCIAL BLDG | Carmen, Rosales, Pangasinan | Owner – Bejar Family
DESIGN / CONSTRUCTION of 2-STOREY RESIDENCE w/ Swimming Pool | Rosales, Pangasinan | Owner – Manolo Quiambao
DESIGN / CONSTRUCTION of 4-STOREY Multi-Unit RESIDENCE | Pinesville Subd., Kias, Baguio City | Owner – Henry Aquino
DESIGN / CONSTRUCTION of BUNGALOW w/ ATTIC RESIDENCE | Kitma, Baguio City | Owner – Raymond/Sharon LEAL
DESIGN / CONSTRUCTION of 2-STOREY RESIDENCE | San Manuel, Tarlac | Owner s – Perfecto Tomas
DETAILED DESIGN of TERTIARY HOSPITAL | Tayug, Pangasinan | Owner – Ubaldo Family
DESIGN / CONSTRUCTION of 3-STOREY DUPLEX w/ ATTIC | Eagle Crest, Phase II, Bakakeng, Baguio City | Owner – Dominador Ubaldo
DESIGN/CONSTRUCTION of 4-BEDROOM RESIDENCE | Natividad, Pangasinan | Owner – Rowena CUYAJON
DESIGN/ CONSTRUCTION of DUPLEX RESIDENCE | Lexber Hts., Camp 7, Baguio CitY | Owner – Magnolia del Rosario
DESIGN/ CONSTRUCTION of 2-STOREY RESIDENCE | Angeline Court, Suello Village, Baguio City | Owner – Alveraz Family
DESIGN/ CONSTRUCTION of 2-STOREY RESIDENCE | Cavaliers Subd., Taloy Sur, Marcos Hi-way, Benguet | Owner – Antazo Family
DESIGN/ CONSTRUCTION of 2-STOREY RESIDENCE | Cabalaoangan, Rosales, Pangasinan | Owner – Alcaraz Family
DESIGN & CONSTRUCTION of 2-STOREY RESIDENCE w/ ATTIC | Woodsgate, Camp 7, Baguio City | Owner – Robert Cabero
DESIGN & CONSTRUCTION of 2-STOREY RESIDENCE | Capulaan, Villasis, Pangasinan | Owner .-.Mrs. Adelia & Willie Abrenica
DESIGN & CONSTRUCTION of 3-STOREY RESIDENCE | Richgate Subd., Phase II, Camp 7, Baguio City | Owner – Mr. Radimir Geli
DESIGN & CONSTRUCTION of 2-STOREY RESIDENCE | Richview Subd, Phase II, Bakakeng, Baguio City | Owner : Mr. Nestor Esguera
DESIGN & CONSTRUCTION of 2-STOREY RESIDENCE | Monterey Subd., Phase II, San Mateo, Rizal | Owner – Mrs. Beatriz Cercenia
DESIGN & CONSTRUCTION of Bungalow RESIDENCE | Centro II, San Guillermo, Isabela | Owner – Arnie Sadio
DESIGN & CONSTRUCTION of 2-STOREY RESIDENCE | Villador, Reina Mercedes, Isabela | Owner – Marilou Peredo
DESIGN & CONSTRUCTION of Bungalow RESIDENCE | Villador, Reina Mercedes, Isabela | Owner – Wilson Lacaste
DESIGN & CONSTRUCTION of 4-STOREY Dorm | Bayombong, Nueva Ecija | Owner – Corazon Quezon
DESIGN & CONSTRUCTION of 3-STOREY RESIDENCE | Ciudad Grande Ph.2, Baguio City | Owner : Antonio Family
DESIGN & CONSTRUCTION of 3-STOREY RESIDENCE | Eagle Crest Subd. Ph3, Baguio City | Owner – Cory Quezada
DESIGN & CONSTRUCTION of 3-STOREY RESIDENCE | Eagle Crest Subd. Ph3, Baguio City | Owner – Val Millado
DESIGN & CONSTRUCTION of 3-STOREY RESIDENCE | Eagle Crest Subd Ph3, Baguio City | Owner – Jun Alveraz
DESIGN & CONSTRUCTION of 3-STOREY RESIDENCE | Richgate Square Subd., Baguio City | Owner – Willie Alangui
DESIGN & CONSTRUCTION of 2-STOREY RESIDENCE | St. Patrick, San Carlos Hts. Baguio City | Owner – Elena Balleta
DESIGN & CONSTRUCTION of 3-STOREY RESIDENCE | Greenvalley Subd. Baguio City | Owner – Hilaria Francis
DESIGN & CONSTRUCTION of 2-STOREY RESIDENCE | Greenvalley Subd. Baguio City | Owner – Joel Co
DESIGN & CONSTRUCTION of 4-STOREY DORM/RESIDENCE | Eagle Crest Ph.1 Baguio City | Owner – Elma Rafon
DESIGN & CONSTRUCTION of 5-STOREY DORM/RESIDENCE | Eagle Creest Ph.1, Baguio City | Owner – Adelia Florendo
DESIGN & CONSTRUCTION of 4-STOREY RESIDENCE | Eagle Crest Ph.3,Baguio City | Owner – Peter Dumpit
DESIGN & CONSTRUCTION of 4-STOREY RESIDENCE | Woodsgate Square Subd. Baguio City | Owner – Maybelene Galuba
DESIGN & CONSTRUCTION of 5-STOREY RESIDENCE | Pucay Rd.,Baguio City | Owner – Myriam Flores
DESIGN & CONSTRUCTION of 4-STOREY 85-BED HOSPITAL | Tayug, Pangasinan | Owner – Dominador Ubaldo
DESIGN & CONSTRUCTION of 4-STOREY RESIDENCE | Barangobong, Natividad, Pangasinan | Owner – Henry Aquino
DESIGN & CONSTRUCTION of 2 UNITS 3-STOREY RESIDENCE | Eagle Crest Ph3, Baguio City | Owner – Elma Rafon
DESIGN & CONSTRUCTION of 5-STOREY RESIDENCE | Woodsgate Square Subd, Baguio City | Owner – Danilo Africa
OTHER CLIENTS/PROJECTS:
Rev. JOSHUA KI MOK CHO – Carmen East, Rosales Pangasinan Presbyterian Church Building and School Building
Ptr. Luz Borja – Lipay, Villasis, Pangasinan 160 Capacity Church Building
AVON Phils. – Prudential Bank Building, Rosales, Pangasinan. Rehabilitation and Various civil works
JOLLIBEE FOODS CORP – Carmen Branch, Rosales, Pangasinan Repainting and various repair works
25-ROOM KOREAN SCHOOL (E-BEST) REHAB WORKS – 71 Ferguson Rd., Baguio City
Undertaken around 60 other minor contracts of various construction works for the past 20+ years.
Undertaken around 40 Detailed Design works including Office Buildings, Commercial Buildings, Hospital, Schools, TownHouse and Residential Buildings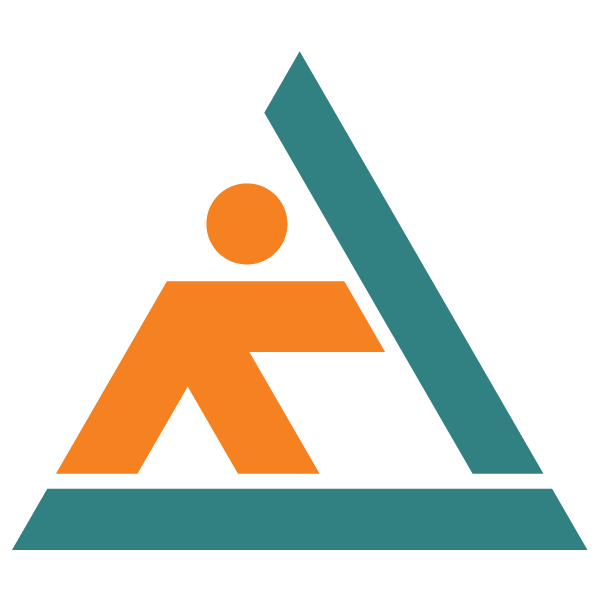 HI-SYSTEM BUILDERS is a full-service real estate development company. We cater to all residential, commercial, and institutional construction needs.
Build with us! We value your trust and our goal is your satisfaction.